Travel is a wonderful shared experience.  It's a great way to deepen bonds and create new ones with somebody. 
Twenty years ago, my mom and I traveled to England to visit some of the notable places of Jane Austen, my mom's favorite author. She has read Pride and Prejudice more times than she can count and owns dozens of copies of the book.  An English major myself, and lover of Brit lit, it was a trip made for both of us. We hit the highlights of Jane's life, including her home/museum, Bath, and Winchester Cathedral, where she was buried.  It was about six months after I got married, and we hadn't lived in the same town together since I had moved away from college. We had done lots of trips together in the States, but none overseas, and very few where it was just the two of us.
Mom is a very nervous flier, so thanks to the doctor-prescribed anti-anxiety meds and a business class-upgrade, she was a very happy camper by the time we landed in Amsterdam (our first stop on our trip), and even said she wasn't ready to get off the plane.
My mom is a master gardener, so we took a train out to the famous Keukenhof Tulip Fields  outside of Amsterdam and marveled at the acres of flowers with every shade of red, pink, yellow and purple you could imagine. Over 7 million bulbs were in bloom, with a total of 800 varieties of tulips.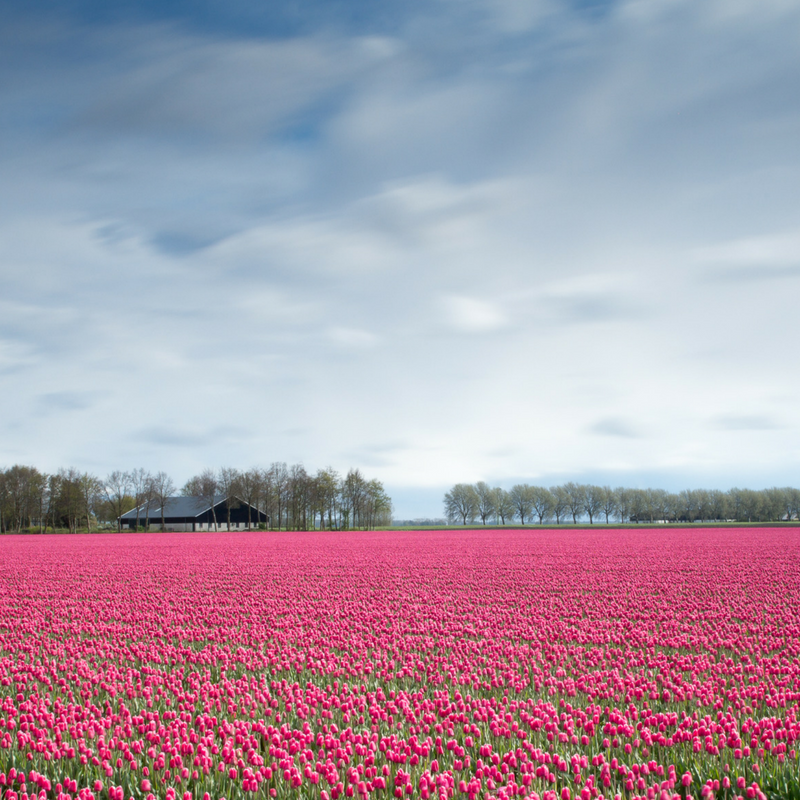 After our quick stop in the Netherlands, we were flying to London to do a driving tour of all of the Jane Austen sights. I had rented a car so that we could take our time and explore litle towns without having to be dependent on a train schedule, assuming that she was going to be doing the driving. But the night before our departure for London, she mentioned something about me driving. We bickered back and forth a bit before I finally said I would do it. I stressed and sweated the whole night, wondering how I was going to drive on the left side of the road, with a steering wheel on the left and a reverse order for everything on the car.
We somehow successfully made our way out of Heathrow's rental car area and on to our first destination, Southhampton. It was a beautiful, sunny Sunday in May, and parking was at a premium in this darling seaside town. We drove around for almost an hour with no parking in sight, and a nervous driver at the helm. So, we left town without stopping and headed to our next destination, Winchester Cathedral. Luckily, there was a big parking lot and few visitors, so I parked and sighed in relief.
Gradually, I gained confidence in my left-side driving skills. With my mom's crackerjack navigation/map-reading skills, we navigated hundreds of miles along the hedgerows of the Cotswalds, spending nights in farm stays and cute inns. We antiqued, ate fish and chips, and paid homage to Ms. Austen's wonderful works of literature.
Of course, those were the days before camera phones, and I don't know that I even have any pics of that trip, but I still remember the black pudding that adorned our breakfast plates most mornings, watching a crew race along the Thames in a small town north of London, seeing one of my favorite works of art at The National Gallery and how my mom and I had a trip that we will never forget.