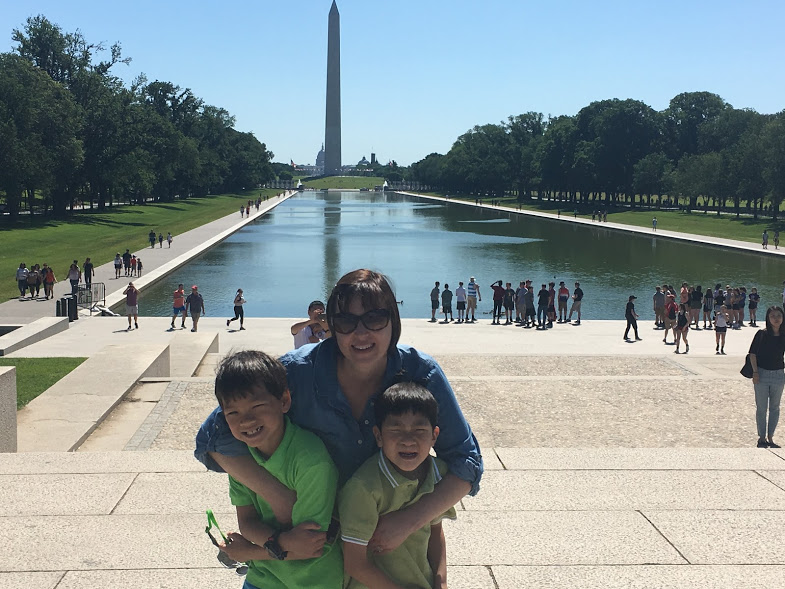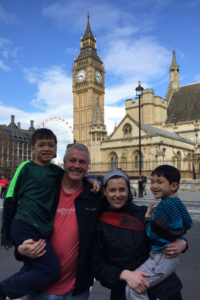 My husband and I traveled and lived all over the world before having kids.  It's in our souls, and has kept our marriage interesting, challenging and wanting more. So, we want to pass that wanderlust and appreciation for different places and cultures along to our boys. In fact, it's natural that we'd want to journey around the globe with our kids.  Our first days as a family were spent overseas. Our older son is from a very remote part of Southern Vietnam, and our younger son is from a mid-sized city in Southeast China.
So aside from some in-country travel with them before heading back to the U.S. after their adoptions, the only other travel we had done until recently has been in the U.S. (which, don't get me wrong, has been great and there are thousands of phenomenal trips in the U.S., but we also love going abroad). But we hadn't ventured overseas just yet because we wanted to wait until they were a little older (6- and 8-years old on our first big international adventure).
Turns out, they're great ages to explore the world.
So, we are currently indoctrinating them into the wonder and awe of exploring the world (so far 27 states and 11 countries).
By day, I am a public relations professional and school volunteer, and by night, I write travel pieces for We Said Go Travel, this blog, and other travel sites. I am also the author of The Inadequate Conception – From Barry White to Blastocytes: What your mom didn't tell you about getting pregnant and a contributing writer in Martinis and Motherhood: Tales of Wonder, Woe and WTF? I've also been featured in articles on Self.com, ModernMom.com, ParentDish, CafeMom and RedBook.
I'd love to work with your company. As a public relations professional, I understand the power of the pen and having honest reviews and commentary about your products and travel opportunities. I worked for AirTran Airlines (merged with Southwest Airlines), Philips Consumer Electronics, and Roche Diagnostics which makes Accu-Chek Blood Glucose Monitoring Products. I have traveled to 32 countries on four continents and have visited 44 U.S. states.