I'm sitting here writing this from the beach, trying not to get sand in the crevices of my keyboard. No kids in sight. It's really peaceful and I've got some kind of citrus, pineapple, magical margarita in my hand. Oh, and I'm with three of my best girlfriends. It's a little bit of heaven. With Christmas and my son's birthday extravaganza weekend successfully under my belt, it is perfect timing for 60 hours of sunshine, sand, siestas and friendship.

I'm a huge proponent of taking your kids everywhere – it's kind of my "thing". I think it's so important to expose them to different places, cultures and landscapes from the small town just 20 miles away to the bright lights, big cities of the world, and natural wonders like our National Parks, mountains, beaches. It enriches their minds and souls and gives them an education they won't find in a classroom.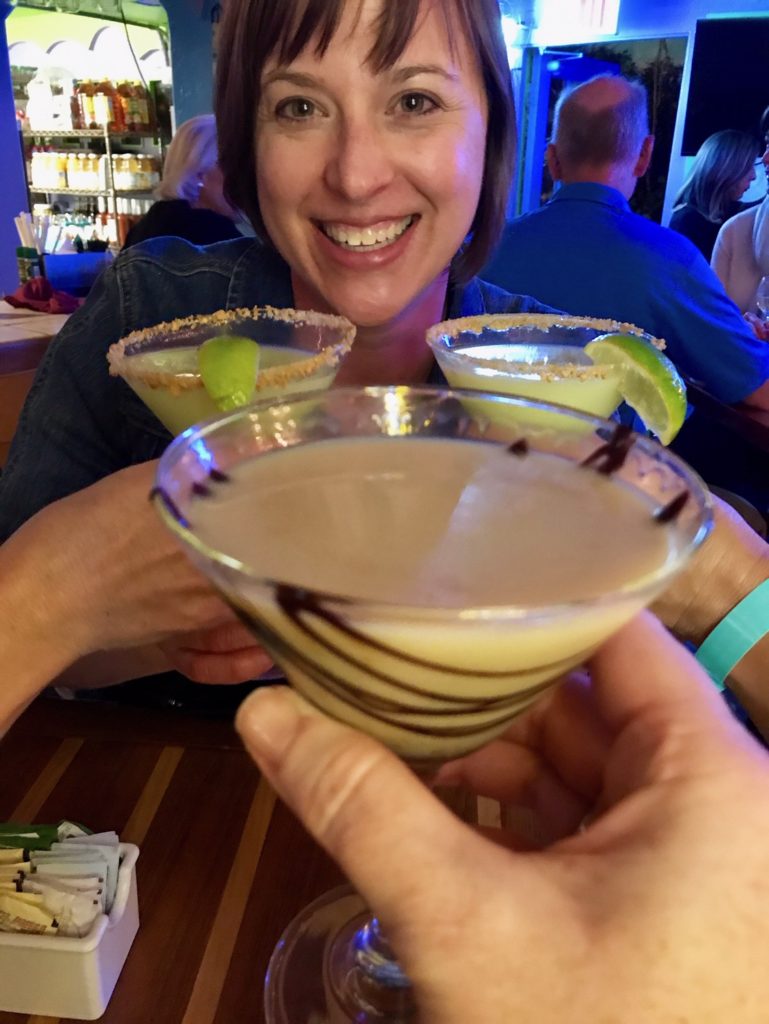 That being said, I also believe in a little time away for mommy (or daddy, or both). It's good to clear your head and not have to worry if your kids' homework is finished, coordinating play dates, or racing to Target because someone forgot they needed a poster board for a project.(OK, so you'll still worry about it, but if you're out of town, it's not in your face).

Self-care is quite the buzz word right now, and even though I'm no healthcare professional, I totally get it. It's easy for moms (and dads) to get completely wrapped up in everything their kids are doing, work, household responsibilities, and forget about taking care of their needs or slowing down. In fact, psychologists agree that time away is good both for the parent and the child. They even have a term for it: mom-cation. It's important for kids to learn some independence without you and for them to understand a little about balance. We all need time to recharge. A refreshed, rejuvenated parent is a better parent who is ready to tackle the inevitable highs and lows of daily life.

So, I advocate for parents to get away on their own a couple times a year, even if it's just for a day or two. In the last six months, I've been able to take advantage of two girlfriend trips – and boy, does it do wonders for your soul.

I took one quick trip back in September – a last-minute reunion with some girlfriends that I hadn't seen in a few years in Colorado, and it was glorious. Not only did we get to catch up, enjoy each others' advice and company, but the fresh air and scenery was a great respite from my typical daily routine– all of it was invigorating.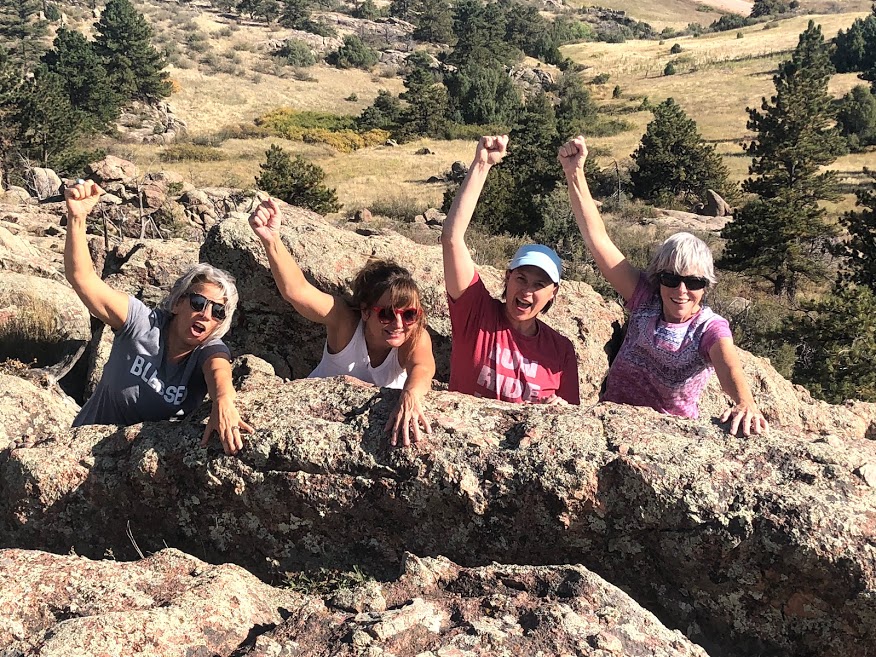 We all share a deep love and affection for nature – wildlife, the environment, and especially horses – it's what brought us together to begin with more than 10 years ago. One of my girlfriends and I even went on a moose-seeking trip to Rocky Mountain National Park. We didn't see any moose, but we had an awesome time just being in each other's company, exploring nature, and talking about everything under the sun.

My high school girlfriends and I have been planning a yearly 3-day trip for the last several years, and I missed last year's because my son was really sick. We had been planning the trip for about six weeks, and I had my heart on some quality girl time in a snowy cabin. However, there was no way I was going to leave my ailing kiddo. But, with a healthy household, I'm now escaping a snowstorm in Indiana and hanging out the women who have known me the longest and the best on Captiva Island, Florida, reading books, sipping cocktails, sharing parenting advice (and failures) and reliving decades of memories. No need to pay for an expensive health spa weekend (although that sounds dreamy, too), a few dozen hours away with girlfriends is the best mental health retreat you can get, even if you don't think you need one.

Unfortunately, my husband and I haven't done this as much as we should, and it's a goal of mine for the next few months to take a quick weekend away (or even send the kids down to my parents' to enjoy quiet time at home together).

Whether you have a slumber party at someone's house or escape to the Caribbean for a few days, start texting some dates and plans to your girlfriends. Happy moms make for happy kids and husbands.

One of the best parts of some time away is coming home and being tackled by your kids because they missed you as much as you missed them.

So, where should you go for your girlfriends' trips? Here are some ideas from personal experience: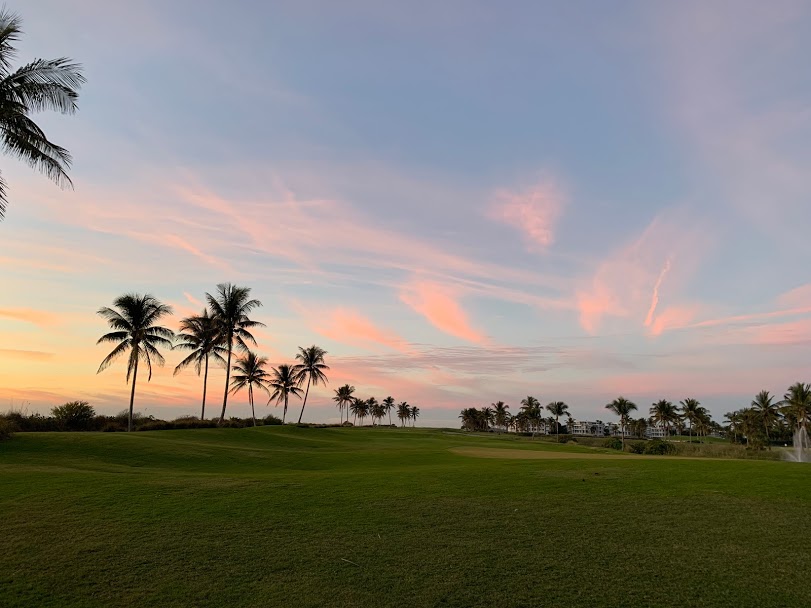 Beach getaway: Sun, surf, sand, and sipping cocktails – what's not to love? We've been to different parts of Florida, and Alabama beaches. So far, our favorite locale is South Seas Island Resort on Captiva Island, Florida – everything you need for a girls' weekend in one place – beach, tiki bar (within 25 feet of the beach, need I say more?), restaurants, some cute shops, a spa, and yoga in the sand.
Mountain / Lake retreat: Fresh air, hiking, and enjoying the scenery is another great trip with friends who love the outdoors or need a detox from city living.
Snowy cabin: Nothing like holing up with your girlfriends for a weekend of reading by the fire and talking until the early morning hours. Order in pizza and stay in your PJs and sweats!
City slickers: Shopping, shows and great restaurants are another fun getaway. We frequent Chicago for girls' city excursions, and always have a blast.
Spa Day: Massages, facials, scrubs, mani/peds. Need I say more?
Stay in town: A hotel in the same city or kick out the kids and husband and have a slumber party at your house.
What's your favorite type of girls' weekend?